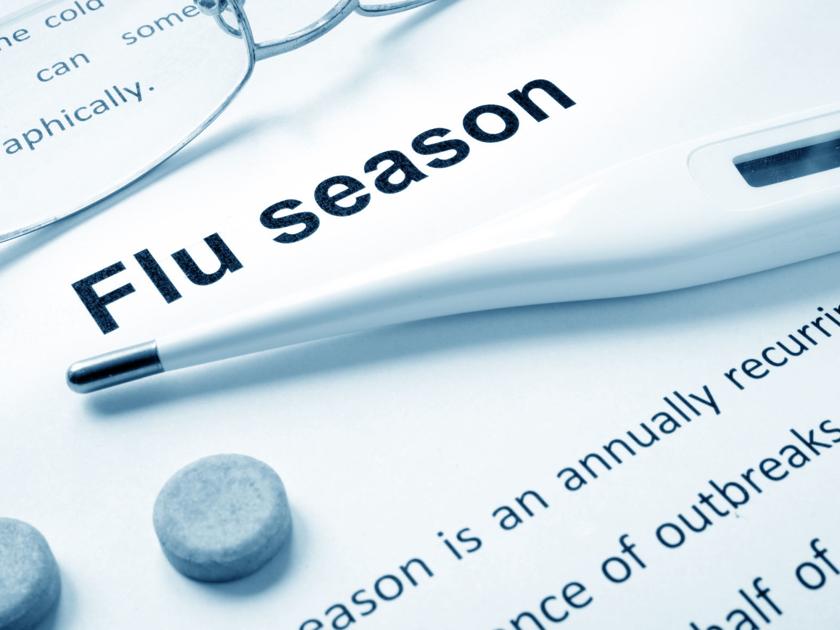 The number of flu-related deaths in North Carolina declined last week following a three-week period with increasing victim totals, state health officials said Thursday.
There were 17 individuals who died last week.
Counting another eight people who died in previous weeks and were later determined to have had the flu, the state's total reached 165 as of Feb. 10, according to the N.C. Department of Health and Human Services.
North Carolina experienced during the week that ended Feb. 3 its deadliest week for flu-related victims in more than three years, with 39 confirmed fatalities. That week was preceded by 31 deaths in the week that ended Jan. 27 and 28 the week that ended Jan. 20.
The most recent weekly fatality peak was 41 deaths in the week that ended Jan. 3, 2015.
"It is likely that there will be a high level of flu activity for weeks to come," DHHS said Feb. 8.
David Priest, lead clinician with Novant Health Inc.'s infectious disease specialists, said the region "has not reached a peak in our flu cases week over week."
Influenza experts at Triad hospitals have said their emergency rooms and clinics continue to see high amounts of influenza activity, so they do not believe the region has reached a peak for the season that typically ends March 31. Those hospitals have visitor restrictions on children ages 12 and under.
No flu-related deaths have been reported publicly in the Triad and Northwest N.C. Some county health directors have declined to disclose flu-related deaths, citing DHHS privacy policies.
However, there have been reports that the Charlotte area has been among the hardest hit by the flu in recent weeks.
The victims from the latest reporting period include 21 people who were 65 years or older, three who were 50 to 64 and one between 25 to 49.
For the season, there have been 118 elderly deaths, 37 from ages 50 to 64, six from ages 25 to 49, three from ages 5 to 17 and one from birth to age 4.
By comparison, the 2016-17 season had 219 confirmed deaths related to the flu, as well as 218 in the 2014-15 season.
At this point of the past four flu seasons, there were 32 deaths for 2016-17, three in 2015-16, 177 in 2014-15 and 77 in 2013-14.
According to DHHS, there were 1,438 confirmed flu cases last week among the state's seven largest hospital networks, representing 17.4 percent of the 8,235 confirmed flu cases those hospitals have experienced for the season.
By comparison, for the week that ended Feb. 3, there were 1,543 confirmed flu cases. 
The latest weekly Walgreens flu index report has North Carolina ranked seventh in flu activity, but no longer ranks Charlotte among the top-10 metropolitan statistical areas with the highest number of flu cases.
Meanwhile, DoctorsReport.com has Charlotte ranked in the very high flu severity category, while Raleigh-Cary was ranked in its third tier as serious. The group's rankings are based on doctors' reports from nearly 1 million offices.
South Carolina health officials said Wednesday that state has experienced 128 flu-related deaths, including 22 last week.
Besides the elderly, other vulnerable population groups are children younger than 5, pregnant women and those with pre-existing medical conditions such as asthma, diabetes or heart disease.
Nationally, flu season has arrived stronger than projected, according to federal health officials.
The predominant strain picked up in lab tests so far is a strain of influenza A known as H3N2. Flu vaccine is protecting about one in three people who have received the shot.
In Forsyth County and surrounding areas, treatment of the flu this season has been complicated by sporadic shortages of Tamiflu, especially the liquid version, and its generic equivalent.
Neither version is cheap, particularly for individuals who do not have health insurance coverage.
"The only generic shortages we have experienced to date are with the Tamiflu suspension, and only sporadically," Jennifer Tryon, chief pharmacy officer at Wake Forest Baptist Medical Center, said on Feb. 8.
"In these cases where the generic is unavailable, most patients are simply buying the brand due to the severity of the flu this year, and the small window of opportunity when this medication will be effective."
Dr. Zack Moore, the state epidemiologist, said individuals who have flu-like systems "should contact your doctor to see if treatment with a prescription antiviral drug, like Tamiflu, is needed."
"Treatment with a prescription antiviral drug is especially important for hospitalized patients, people with severe flu illness and those who are at high risk of serious flu complications based on their age or health."